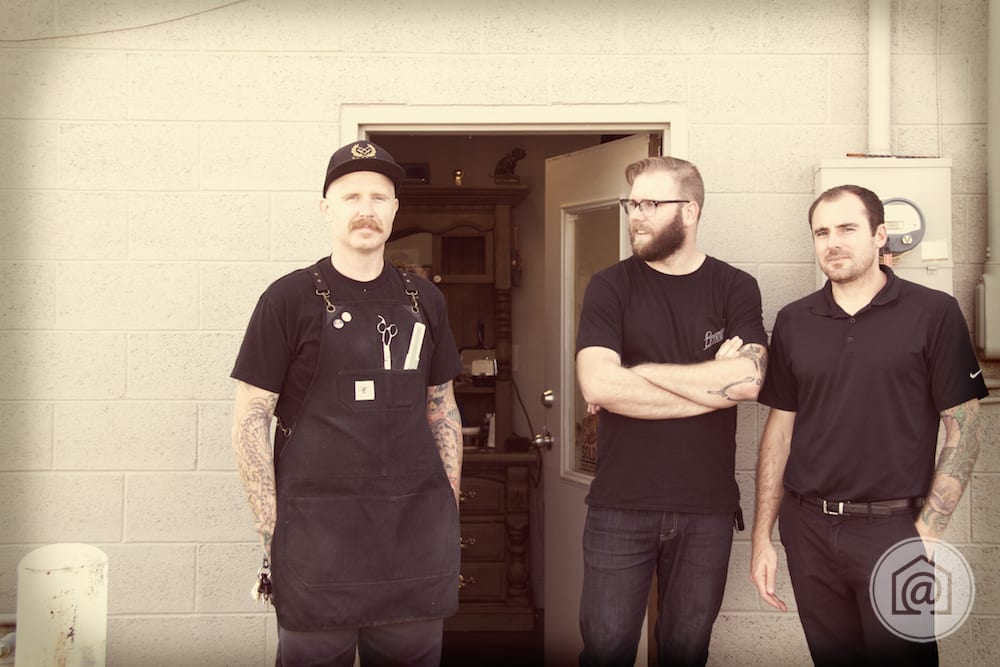 Liberty Barbershop is a one-of-a-kind barbershop located in the heart of Downtown St. George.  Founder and Barber Chris Flaig, has been trimming up hair-dos and beards for years and is busier than ever in his new location, which is located off of Tabernacle and 100 East in St. George Utah near the newly renovated Electric Theatre.
We recently visited Chris while he was giving one of his long time clients a hair cut and asked him some questions.  His answers were, in our opinion, quite perfect.
Why do you do what you do?
   I do what I do because I'm good at it. I enjoy giving people a break from their daily grind so they can come in, sit down and relax for a minute. A fresh haircut can change your whole outlook on the day/week! I also do what I do because I love being my own boss and making my own schedule. 
Best cut you have ever done and why?
  There are two best cuts I've done. They were the first cuts I gave each of my sons, Oliver and Lewis.
What do you want others to know about you and your business?
  I want people to know that I love what I do and I strive to be the best I can be at it. When you book an appt with me I will respect your time by being ready for you right when you walk in the door. I am concerned with quality over quantity and also with making lasting friendships with my clients.    
What do you love about being in southern Utah?
  I love southern Utah because it's home. I was born and raised here. I plan to raise my family here and to be in business here for a long time to come. 
We love Liberty Barber Shop and encourage all the gents out there looking for a legit hair cut with style to give Chris a call.  435.773.1790.

---
---
---
---
---
---
---
---
---
https://beathomeutah.com/wp-content/uploads/2015/10/liberty-3.jpg
667
1000
beathome
https://beathomeutah.com/wp-content/uploads/2018/07/logowebbbb.jpg
beathome
2015-10-30 16:47:15
2018-07-18 18:44:35
Liberty Barbershop | be local